Doug Orlando began music lessons on Drums & percussion in Chicago Illinois, and moved to Keyboards (Piano, Hammond B-3 Organ and Electronic Music Synthesizers). He enjoys playing other acoustical instruments (guitar, sax, violin, flute, and others) on the synthesizer keyboards. He has played in Chicago local bands such as "Episode (with guitar virtuoso Michael Angelo Batio )" and "Sweetwine" in the 1970's and he opened for bands such as KISS, Styx, Thin Lizzy and Ted Nugent. One of his favorite gigs was playing live with Abe Laboriel virtuoso bass player. He has created and led many bands over his musical career, recorded 5 albums of original music, and is thrilled to have the DOB Doug Orlando Band launched and playing in the Phoenix Chandler area.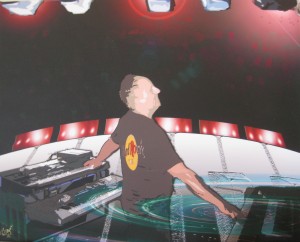 During 1995-2004, Doug formed and played in several musical bands at Willow Creek Community Church, South Barrington IL, in the WCCC Programming Ministry for weekend or mid-week program as well as Men's Events. Doug also led a Men's/Dads Small Group at Chicago Bears WCCC CCC and is a leader in the AZ Cardinals Men's Breakfast program. He is happily married with two children, daughter Laura, completed college at ASU Arizona State University, and son Dan, graduated 2004 from ISU Illinois State University. Doug loves to spend time with his family especially on vacations to places like St. Pete Beach, Florida and now the "Mogollon Rim", in Arizona. He also enjoys camping, attending Nascar/IndyCar auto races, and is an avid golfer "wanna-be".
Doug is currently working in the IT Telecommunications Industry and located in Phoenix. He is the Global Data Operations Director at AT&T Business Solutions in Phoenix, AZ as part of the Managed Services Outsourcing Fortune 500 customers. He matrix manages the Centers of Excellence service managers, project managers & customer care administrators supporting all Data network services provided to mega-deals. Doug's key work history contains 20 years with IBM, and is currently with AT&T Business Services. He hired on with IBM as a customer engineer to repair computers in the early 80's, and PC's, and water cooled mainframe 3090 computers. In 1989 he joined the IBM/Advantis-Sears Enterprise Support team until 1999 when IBM sold the IBM Global Network to AT&T. He has continued to support Sears and IBM since that time and moved from Service Executive to Delivery Executive responsible of the delivery of the Sears Enterprise Contract early in 2001. Now that he has completed his Executive MBA he is looking to continue recording new music CD's in his home studio and playing concerts.